New York City Built-in Repairs 212-997-3979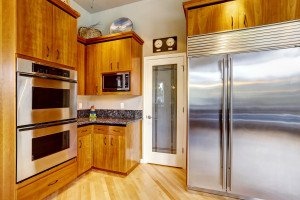 Welcome to NYC Built in Fridge Repair Service. We are the Built in Fridge Qualified Repair Service Specialists for NYC and NJ. We repair Built in Fridge Refrigerators and Freezers, Built-in Wine Coolers, and Built-in Ice Machines. NYC Built in Fridge Repair Service also repairs:  Traulsen, Viking, GE Monogram, Kitchen/Aid built-in Refrigerators, Freezers, Ice Machines and Wine Coolers. NYC Refrigerator Repair service for Built in Fridge Refrigeration.
Built-in Refrigerator Repair Specialists also offers restoration services. We can rebuild your old refrigerator and make it look new again. If you're looking for a reconditioned unit check out our stock of Pre-owned units. We can ship anywhere in the US.
If you require technical information you can browse through Built-in Refrigerator Repair's Tech Help section. If you're in need of parts, you can look up part numbers and place an order through an authorized parts dealer.
Please sign up for the Built-in Refrigerator mailing list so that we can send you reminders to let you know when it's time to service your unit. Built-in Specialists will also update you on important service-related issues. Built-in Refrigerator Repair is not affiliated with the Built in Fridge Freezer Co.
NYC Built in Fridge Installation
Built in Fridge NYC Repair Service offers maintenance and repairs for your Built in Fridge Refrigeration units in New York City. Built in Fridge pioneered built-in refrigeration systems. Featuring stainless steel grilles that characterizes this icon of kitchen design, the advanced technology which makes the new generation of the Built in Fridge built-in refrigerators and wine coolers the most sophisticated food preservation systems. The Built in Fridge refrigeration appliances merge seamlessly into your decor. Elegant in the most resplendent kitchen or perfect for any room in your home. The innovative Built in Fridge refrigerators, freezers, and wine storage units blend in with Built in Fridge performance that stands out. NYC Built in Fridge Repair Service can maintain your Built in Fridge, the 800-pound monument to food preservation in stainless steel, inside and out. High performance, through and through, Built in Fridge Quality that is unsurpassed. With NYC Built in Fridge Service and Installation, you can get compact under-counter refrigeration in the highest quality. NYC Built in Fridge Installation can be an exciting addition to your kitchen island, bar, home office or media room. NYC Built in Fridge Refrigeration Installation provides more than just a cooling system for your wine. NYC Built in Fridge Service and products protects your wine investment from enemies like light, humidity, heat, and vibration. Better storage for the bottle; more enjoyment in the glass, Built in Fridge is the answer.